Solanum minutifoliolum
| | |
| --- | --- |
| Common Names | |
| Code | min |
| Synonyms | |
| Clade | 3 |
| Series | Tuberosa |
| Ploidy | Diploid (2x) |
| EBN | 1 |
| Tuberization Photoperiod | Unknown |
| Self-compatibility | Unknown |
| Nuclear Genome | P |
| Cytoplasmic Genome | Unknown |
| Citation | Correll: Wrightia 2: 191. 1961. |
Description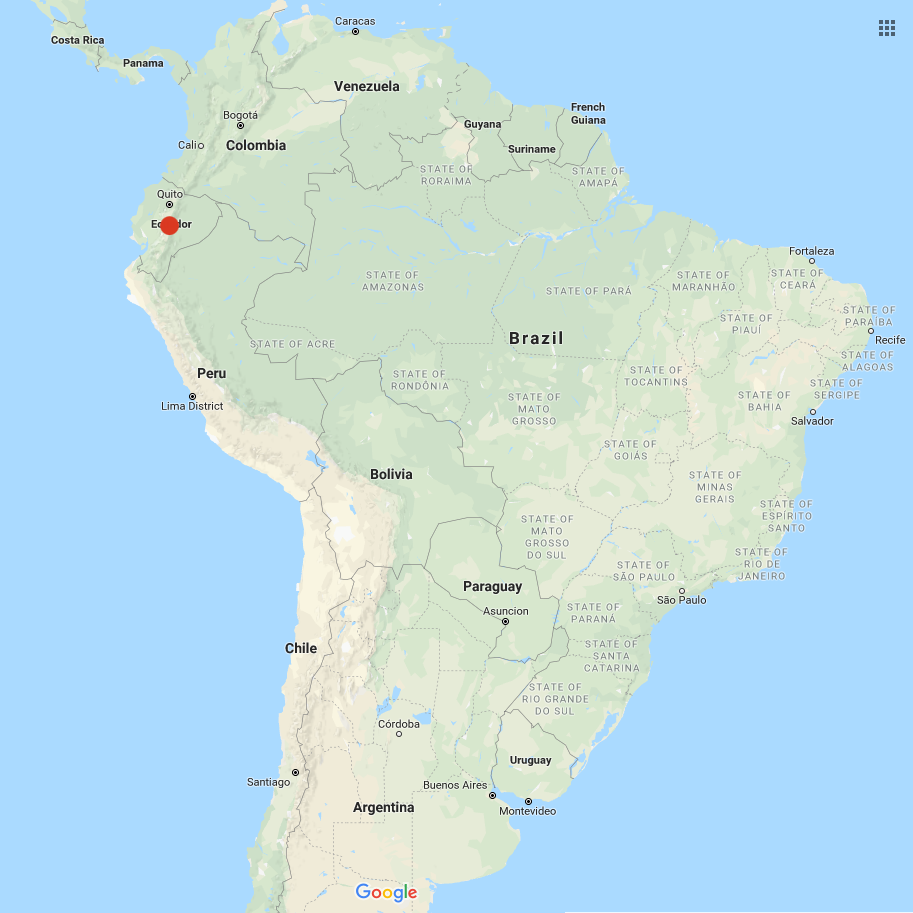 Solanum minutifoliolum is a species of small distribution in central Ecuador, growing at elevations of 8,200 to 9,800 feet (2500 to 3000 m).  Plants grow to about three feet tall.  Flowers stellate and blue to purple.  Very little has been written about this species.
The specific epithet, minutifoliolum, refers to the small leaflets of this species.  It is formed from the Latin words "minutus," for "small," and "foliolum," for "leaf."  While there is no completely standardized pronunciation for scientific names, the most common way to pronounce this species is probably so-LAY-num min-oo-tih-foh-lee-OH-lum.
Resistances
Chacon (2007) noted that this species was difficult to infect with late blight, but that it demonstrated no resistance once infection was successful.
| Condition | Type | Level of Resistance | Source |
| --- | --- | --- | --- |
| Phytophthora infestans (Late Blight) | Fungus | Not Resistant | Chacon 2007 |
Glykoalkaloid content
No information is available about glycoalkaloid content in this species.
Images
| | | | |
| --- | --- | --- | --- |
| Solanum minutifoliolum seedling | Solanum minutifoliolum plant | Solanum minutifoliolum flower | |
| | | | |
| | | | |
Cultivation
I have found seeds of this species very difficult to germinate using the standard conditions for S. tuberosum.
Accessions Evaluated
The following accessions were examined to prepare this profile.  I have evaluated 1/1 accessions currently available from the US potato genebank.
PI 583298
The first attempt to germinate this accession failed.  On the second attempt, I placed the pot outside after attempting to germinate for two months and finally got a single seedling after three months outdoors, so a total of five months to the first germination.
Breeding
Crosses with S. tuberosum
| Female | Male | Berry Set | Seed Set | Ploidy | Germ | Source |
| --- | --- | --- | --- | --- | --- | --- |
| | | | | | | |
Crosses with other species
| Female | Male | Berry Set | Seed Set | Ploidy | Germ | Source |
| --- | --- | --- | --- | --- | --- | --- |
| | | | | | | |
References
Solanum minutifoliolum at Solanaceae Source
Solanum minutifoliolum at GRIN Taxonomy