---
Solanum piurae
Common Name(s)
 
 
Code
pur
Synonyms
 
Clade
3
Series
Piurana
Ploidy
Diploid (2x)
EBN
2
Self-compatible
 
Genome

PP
Cytoplasm Type
 
Description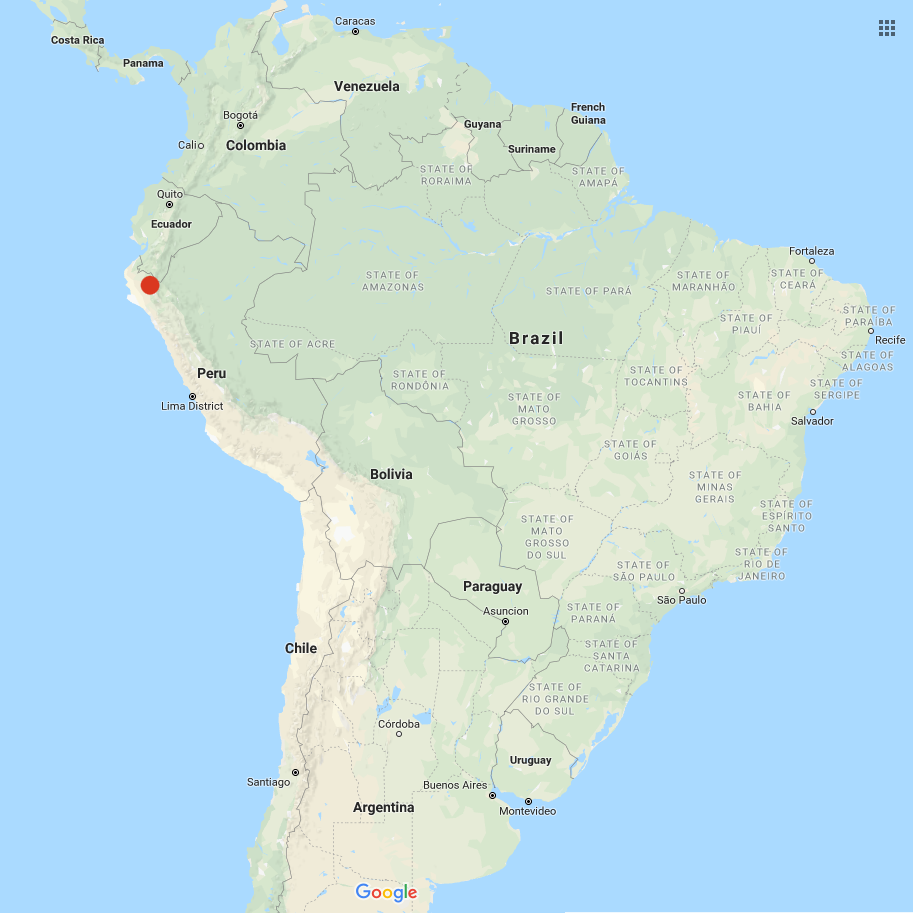 Solanum piurae (piurae refers to the origin, Piura, Peru) is a species of limited distribution in northern Peru.  Plants reach about two and a half feet tall.  Flowers white.  Berries small and round.  Native habitat is rocky slopes from 8,200 to 10,800 feet (2500 to 3300 m) (Correll 1962).
Colorado Potato BeetleSomewhat ResistantPelletier 2007
| Condition | Level of Resistance | Source |
| --- | --- | --- |
Glykoalkaloid content
Images
Cultivation
Breeding
Crosses with S. tuberosum
Watanabe (1991) found that 3.5% (which was one one plant) of varieties of this species produced 2n pollen, which would be effectively tetraploid and 4EBN.
| Female | Male | Berry Set | Seed Set | Ploidy | Germ | Source |
| --- | --- | --- | --- | --- | --- | --- |
| S. tuberosum 2x + Sli | S. piurae | Yes | Moderate | | | Ordoñez 2014 |
Crosses with other species
| Female | Male | Berry Set | Seed Set | Ploidy | Germ | Source |
| --- | --- | --- | --- | --- | --- | --- |
| | | | | | | |
References
Solanum piurae at Solanaceae Source
Solanum piurae at GRIN Taxonomy