---
Solanum x michoacanum
Common Name(s)
 
Code
mch
Synonyms
Solanum jamesii var. michoacanum
Clade
1
Series
Pinnatisecta
Ploidy
Diploid (2x)
EBN
Unknown (probably 1EBN)
Self-compatible
 
Genome

Unknown (BB?)
Cytoplasm Type
 
Citation

Rydberg: Bull. Torrey Bot. Club 51: 171. 1924.
Description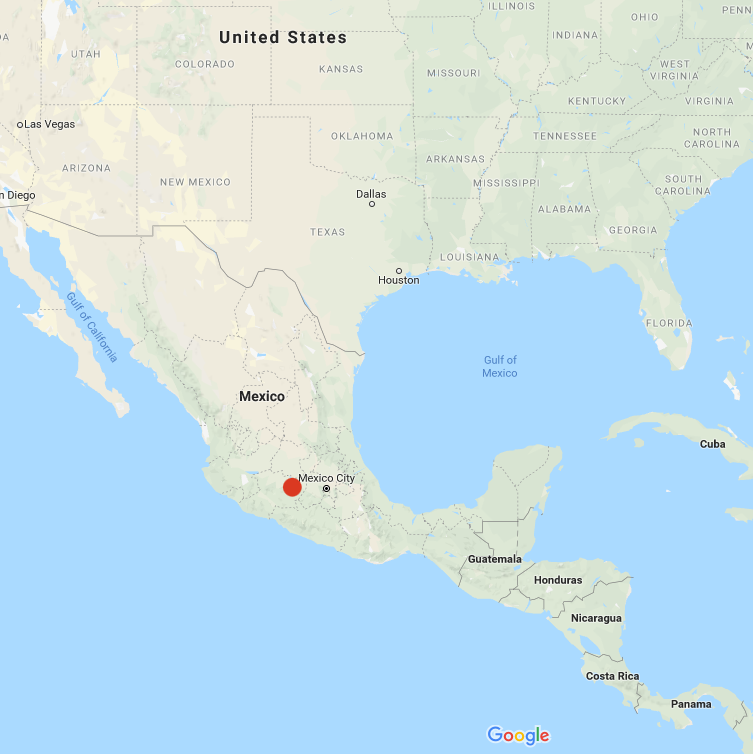 Solanum x michoacanum (michoacanum meaning that it's origin in Michoacan, Mexico) is a natural hybrid species thought to be a cross of S. bulbocastanum and S. pinnatisectum. Plants reach about a foot tall.  White flowers.  Round berries.
Jarvis (2008) predicts that this species will become extinct in the wild by 2055 due to climate change.
Resistances
| | | |
| --- | --- | --- |
| Condition | Level of Resistance | Source |
| | | |
Glykoalkaloid content
Images
Cultivation
Breeding
Crosses with S. tuberosum
| | | | | | | |
| --- | --- | --- | --- | --- | --- | --- |
| Female | Male | Berry Set | Seed Set | Germination | Ploidy | Source |
| | | | | | | |
Crosses with other species
| | | | | | | |
| --- | --- | --- | --- | --- | --- | --- |
| Female | Male | Berry Set | Seed Set | Germination | Ploidy | Source |
| | | | | | | |
References
Solanum x michoacanum at Solanaceae Source
Solanum x michoacanum at GRIN Taxonomy