Product Description
This item is a pre-order for our 2017 crop, to be delivered between fall 2017 and spring 2018.
Mashua information and growing instructions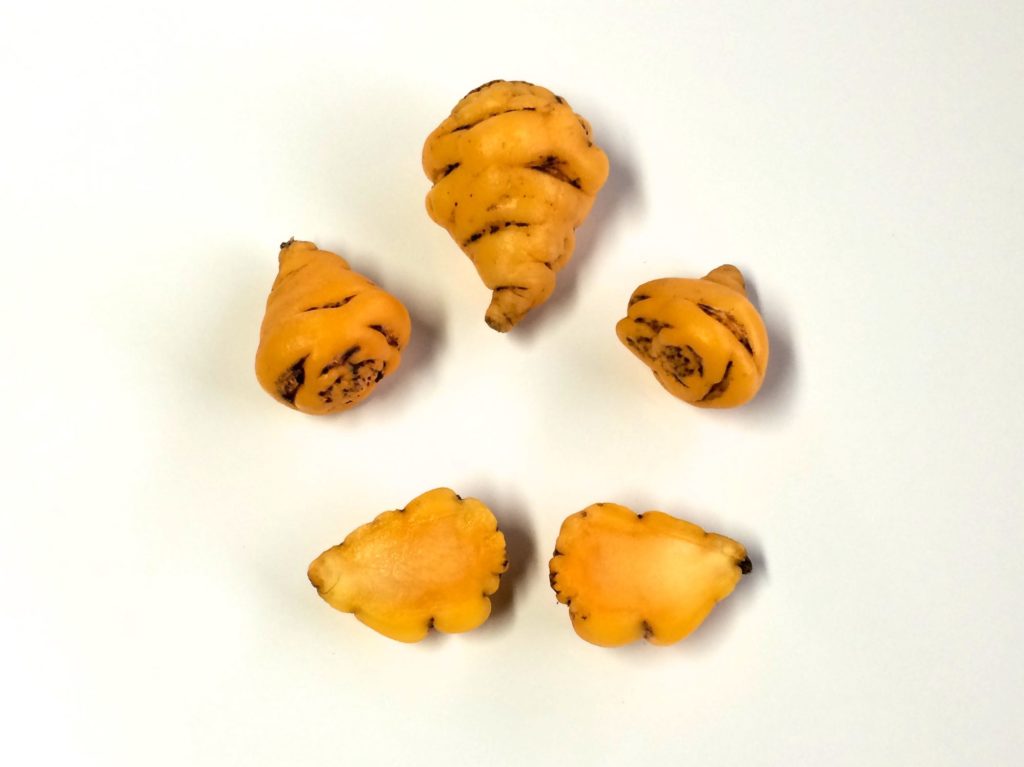 Large, yellow-orange tubers with purple eyes and striations.  Moderately spicy flavor among mashua varieties.  Large plants with long vines when trellised.  Orange flowers.
Packet details:
Contains enough material to grow at least two plants.  There may be two tubers, two pieces, or a large tuber that can be cut in two.