Mashua information and growing instructions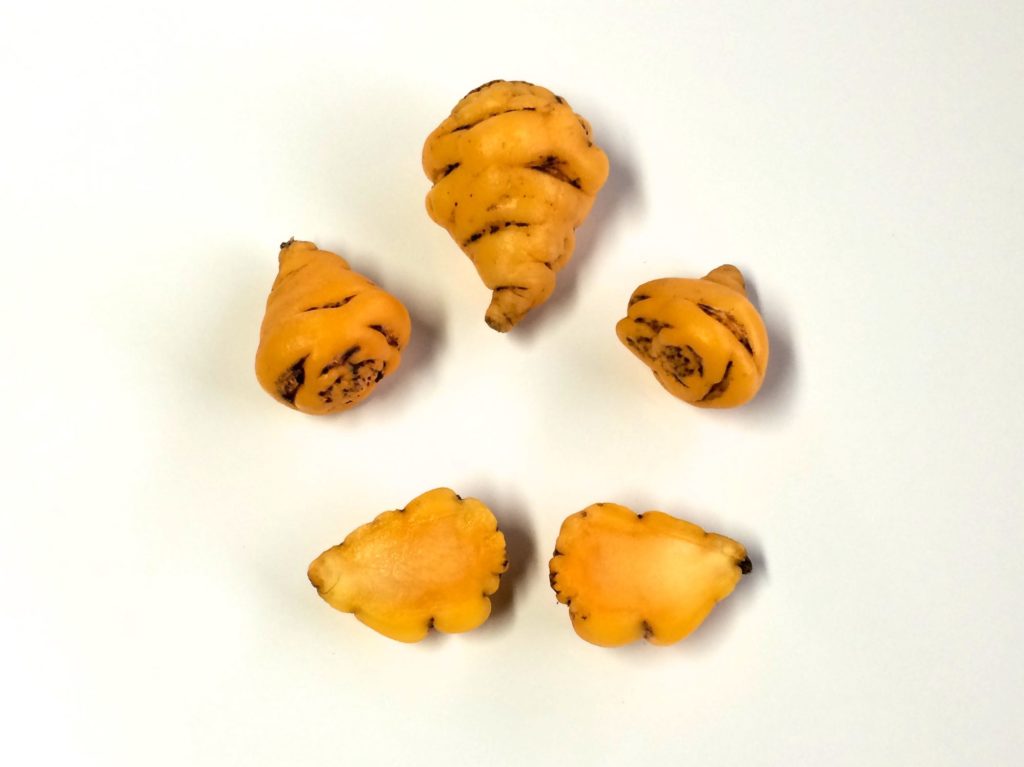 Lima is a Peruvian heirloom variety.  That's all I know about it.  How it came to be in this part of the world is a mystery.
This is a variety that checks the moderate box in many ways.  It is around the median in plant height, tuber size, yield, and flavor.  The tubers are quite attractive, yellow to orange with dark purple eyes.  Tuber size is mostly in the two to four inch range, although they are thick.  A fall flowering variety.
Packet details:
Contains enough material to grow at least two plants.  There may be two tubers, two pieces, or a large tuber that can be cut in two.