---
Solanum longiconicum
Common Name(s)
 
Code
lgc
Synonyms
 
Clade
3+4
Series
Conicibaccata
Ploidy
Tetraploid (4x)
EBN
Unknown
Self-compatible
 
Genome

AAPP
Cytoplasm Type
M (Hosaka 2014)
Citation

Bitter: Repert. Spec. Nov. Regni Veg. 10: 534. 1912.
Description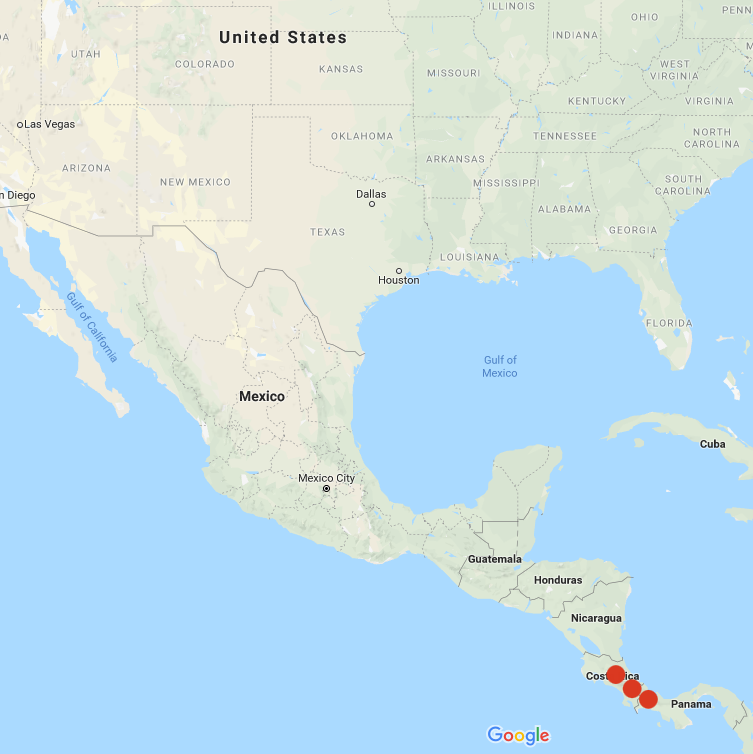 Solanum longiconicum (longiconicum meaning "long cone," presumably referring to the berries) is a cloud forest species, primarily concentrated in Costa Rica, extending into Panama.  Plants ranging from about 6 inches to 6 feet tall.  Flowers, white, blue, purple, or white with colored stripes.  Berries long and severely pointed.  Tubers small and whitish.
Resistances
| Condition | Type | Level of Resistance | Source |
| --- | --- | --- | --- |
|   |   |   |   |
Glykoalkaloid content
Images
Cultivation
I have found this species slow and difficult to germinate using the standard conditions for S. tuberosum.
Breeding
Crosses with S. tuberosum
| | | | | | | |
| --- | --- | --- | --- | --- | --- | --- |
| Female | Male | Berry Set | Seed Set | Germination | Ploidy | Source |
| | | | | | | |
Crosses with other species
| | | | | | | |
| --- | --- | --- | --- | --- | --- | --- |
| Female | Male | Berry Set | Seed Set | Germination | Ploidy | Source |
| | | | | | | |
References
Solanum longiconicum at Solanaceae Source
Solanum longiconicum at GRIN Taxonomy