Blanco produces large clusters of white/tan roots.  We generally find it to be higher yielding than our other variety, Rojo.  Its leaves also seem to have less calcium oxalate or whatever substance is responsible for the strange mouth feel that mauka leaves sometimes produce.  Flowers are white and produced abundantly in early spring if you can keep the plants alive over winter.  Blanco produces enough to eat in a single growing season, but has much higher yields after two years.
We offer both caudices (lower segments of stem) and seeds.  We can't keep the plants going to produce seed in years with very cold winters, but caudices are fall harvested, so are a much more reliable crop.  Seeds are a bit expensive because they are produced individually over a long period of time and are kind of a pain to collect.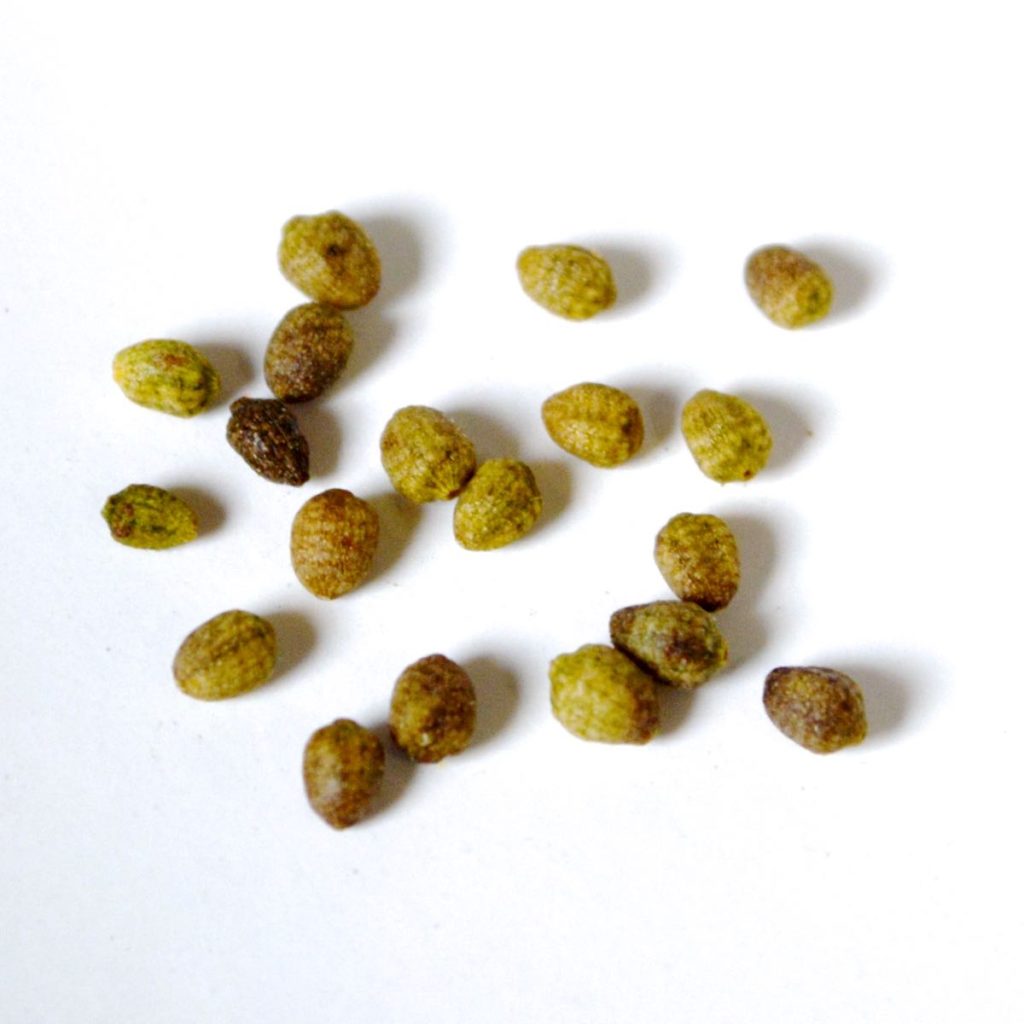 Mauka caudices are lower segments of stem with dormant buds.  You plant them a couple of inches deep and they quickly root and sprout.  We have been testing sending caudices through the mail for a couple of years and have found that they are pretty hardy and survive even long shipping times.  The main problem is that they may begin active growth if the conditions are warm while they are in the mail.  If they don't sprout, they can be kept in the refrigerator for months before planting.  If they have sprouted, then it is generally best to pot them until they can be planted out.  Unlike growing from seed, a caudex generally produces a full size plant in the first year.
Mauka is one of the few Andean root crops that is true breeding.  The seeds are easy to start and have a very high germination rate.  It is very uncommon to see germination at less than 90 percent.  Plants grown from seed should be harvested in their second year unless you have a very long growing season.
2018 seed germ tested at 95% (19/20).