Mashua Flowering Schedule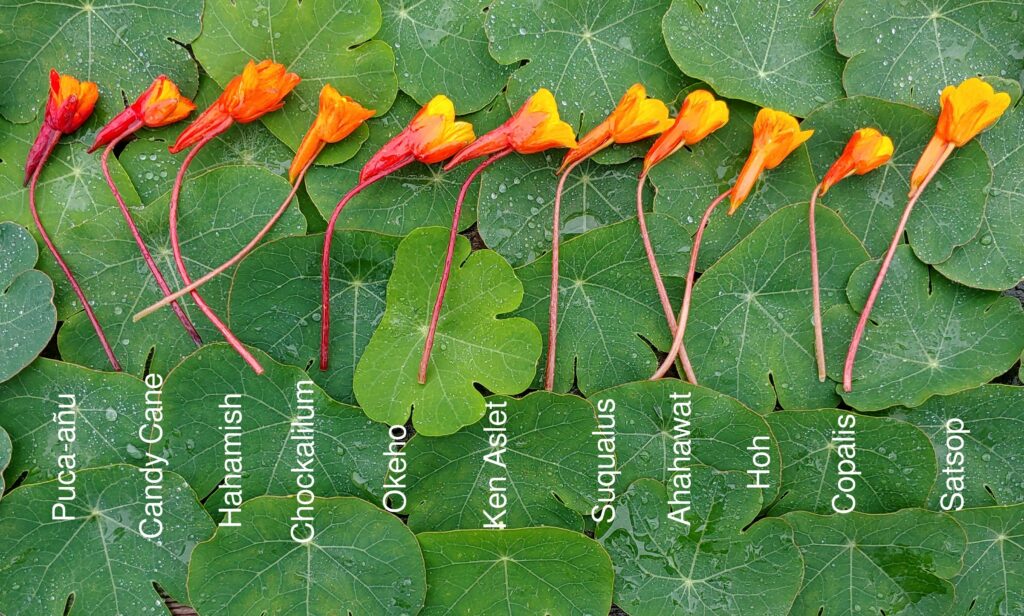 Most mashua varieties flower in the fall, but a few are earlier.  If you are growing mashua primarily as an edible, the timing of flowering doesn't really matter. If you are growing it as an ornamental or intend to do breeding, then it can make a difference. This chart is based on observations at about the 47th parallel. Because mashua flowering is affected by photoperiod, results may be different in other regions. Flowering is also reduced by stress, so you may see little to no flowering in hot or dry weather.  There is little difference in flower color between varieties; all have red spurs and most have orange petals, but there are also varieties with yellow and red petals. 
* If planted by early February, Ken Aslet can also flower in spring.