One thing that you miss when buying your potatoes at the store is the wonderful display that they put on when they flower.  Flowering is good news for the traditional potato grower, as it signals the beginning of tuberization.  It is also good news for those who want to grow from seed, since the plant must flower in order to produce berries.  And, of course, the flowers are nice to look at as well.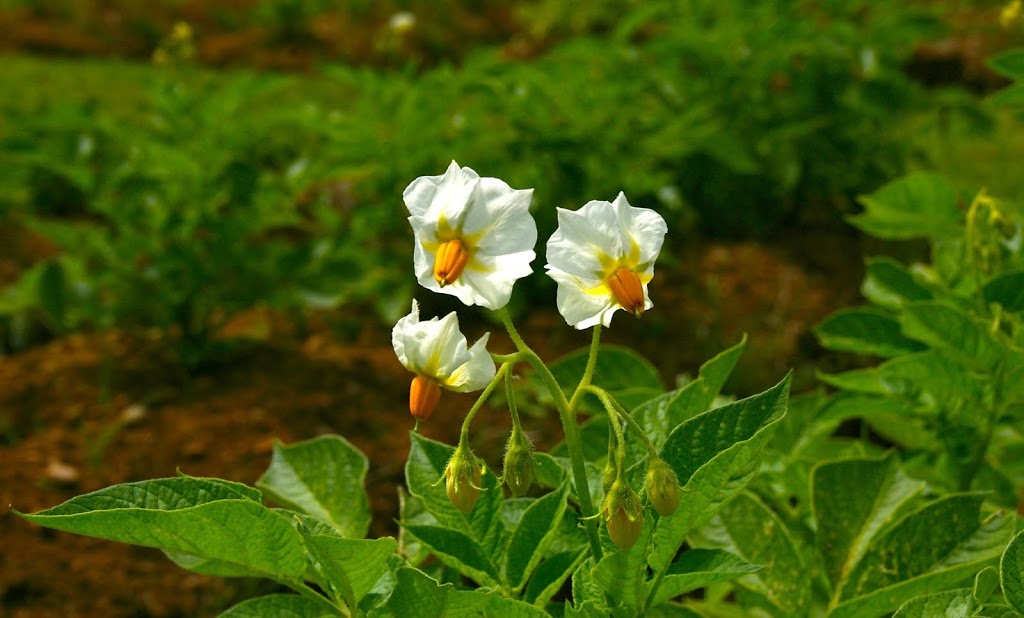 Flowers on our white boiling potato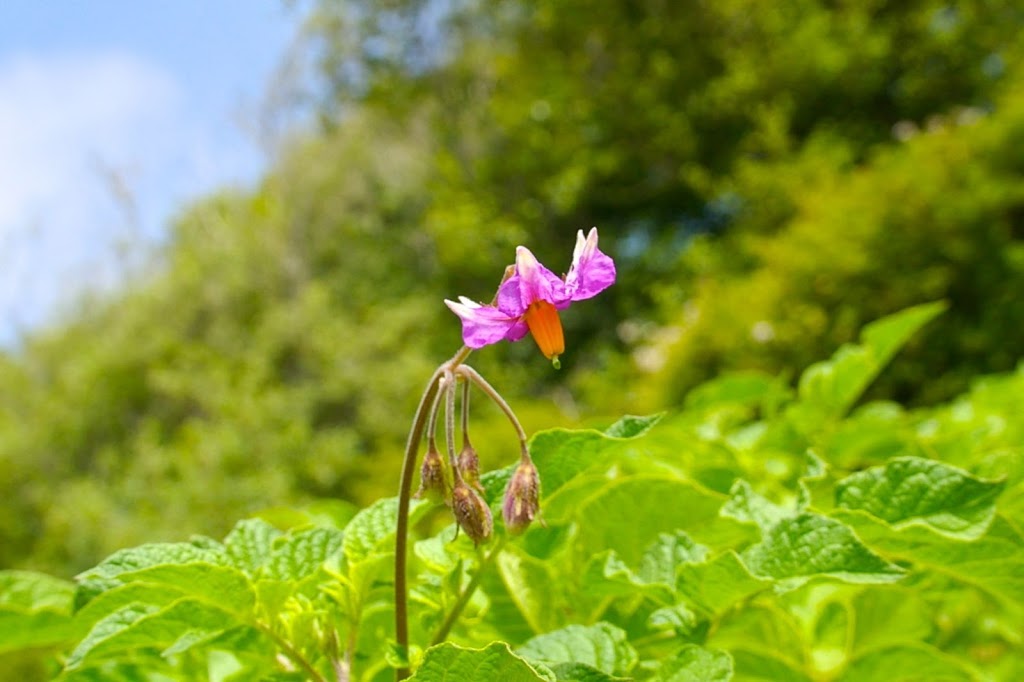 Flower on Maris Piper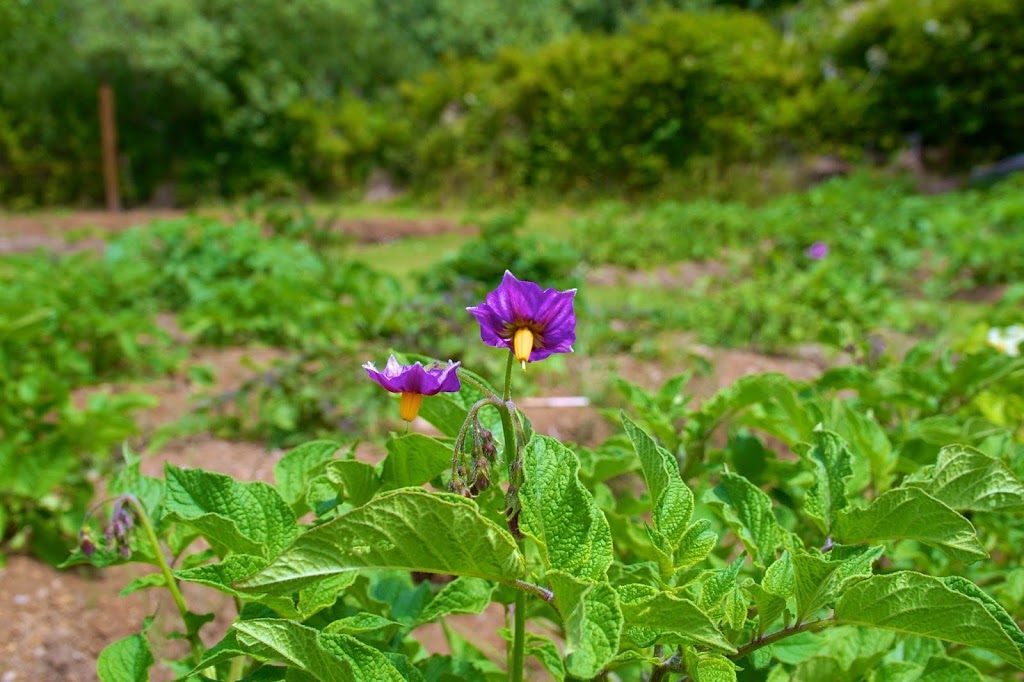 Flower on unidentified diploid potato
Flowers on unidentified diploid potato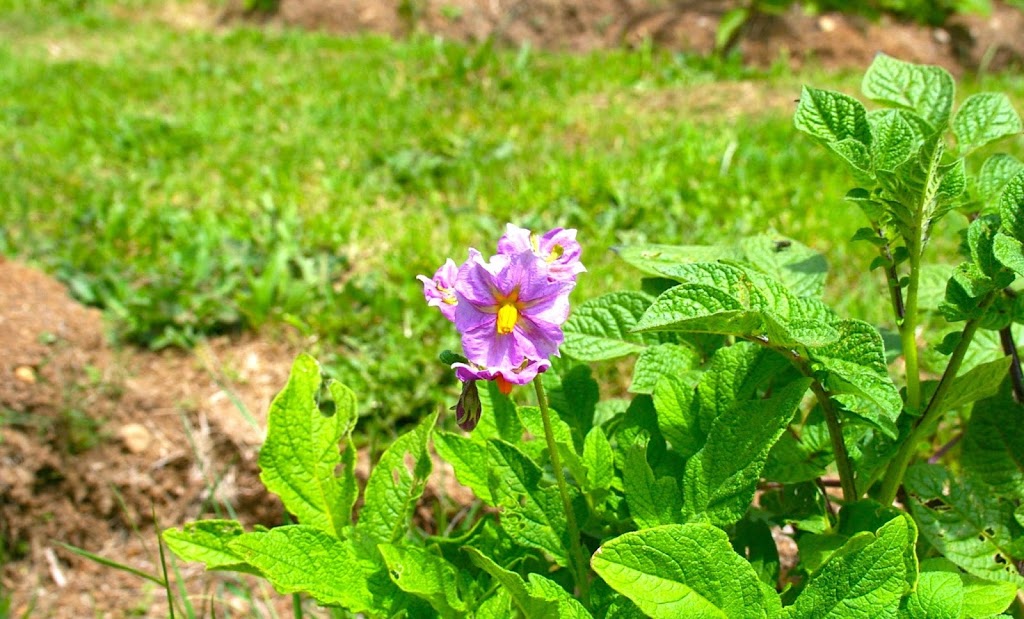 Flowers on Skagit Valley Gold
For more potato flowers, check out Part 2.
True potato seed and seed-grown tubers are sometimes available in our seed shop.