Several varieties of uniform true potato seeds are available from eastern Europe and these are commonly offered through online marketplaces like eBay and Amazon.  The names of these varieties include Asol, Diva, Empress, Fermer (Farmer), Ilona, Krasa (Beauty), Milena, Revansh (Revenge), and variations and translations of these names.  These varieties are not legal to grow in the USA.  For that matter, it is not legal to import or grow TPS from other countries at all, but these are the most common varieties that people get into trouble with.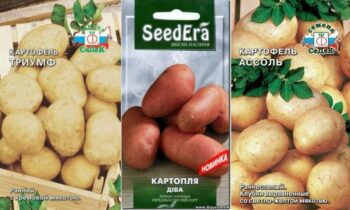 The USDA watches for purchases of these varieties and may show up at your door unannounced if you buy them.  I know this because it happened to me years ago.  They had a report provided to them by eBay that included my purchase.  They came to my house, months after the seeds arrived, demanded the seeds and plants grown from them, and proceeded to dig the plants and surrounding soil, bag it, and take it away for disposal.
The ostensible reason for this is disease.  A disease known as Potato Spindle Tuber Viroid is somewhat common in eastern Europe and Russia and it is able to spread through the true seeds of potatoes.  The USA has gone to great efforts to wipe out this disease and it is one of the major reasons that people are not allowed to import TPS.
Hopefully, you are reading this before you made a purchase.  If you have purchased these seeds and haven't grown them yet, it would be best if you don't.  I would seal them in a plastic bag and hold on to them for a couple years, so that you have something to hand over to the ag inspectors if they show up.  If you have grown them, I recommend destroying the plants and not growing potatoes in the same area where you grew them for a few years.  The diseases of concern are viruses and viroids which won't persist in the soil, so the primary concern would be that they could transmit to other potatoes or related species while the plants are growing.  If you are very trusting of government, you could call the USDA and ask for advice.
I've been warning people about these ever since I got burned by them, almost a decade ago now, but I see more people buying them every year, so hopefully this blog post will get some traction in the search engines and stop at least a few people before they get into trouble.  There is a lot of homegrown TPS available in the USA these days, including uniform types like Zolushka and Clancy, so you can probably find what you are looking for without subjecting yourself to the risk of foreign TPS.  For what it's worth, the risk of disease in TPS is pretty small; I am more concerned with protecting you from unwanted visits from regulators.