It has been a busy couple of weeks, so I am behind in posting photos of our ulluco harvest. It turned out to be a pretty good year for ulluco. There were low points; some of the varieties that I got in long distance trades produced very little (the white one with pink spots disappeared completely, which is too bad, because it would have looked great in the pictures). However, the high points more than compensated. Average yield from all non-wild ullucos came to 1.06 pounds per plant, which is quite respectable. Total harvest (including wild ullucos) came to 27 pounds. Two varieties account for most of the yield: Pica de Pulga and Purple. Every other variety produced much smaller yields, although plants of the variety BK10425.2 that did not set seed produced pretty good yields (they are the long, banana shaped tubers).
I'll quit blathering stats at you and let the pictures do the talking.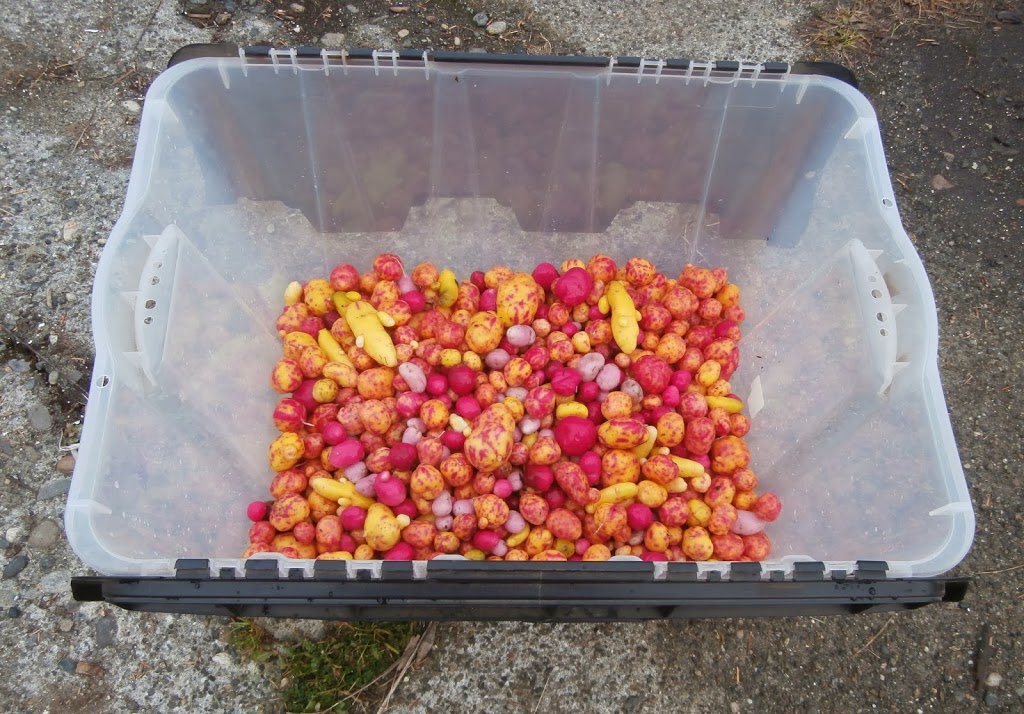 2013 ulluco harvest – seven varieties (some look very similar)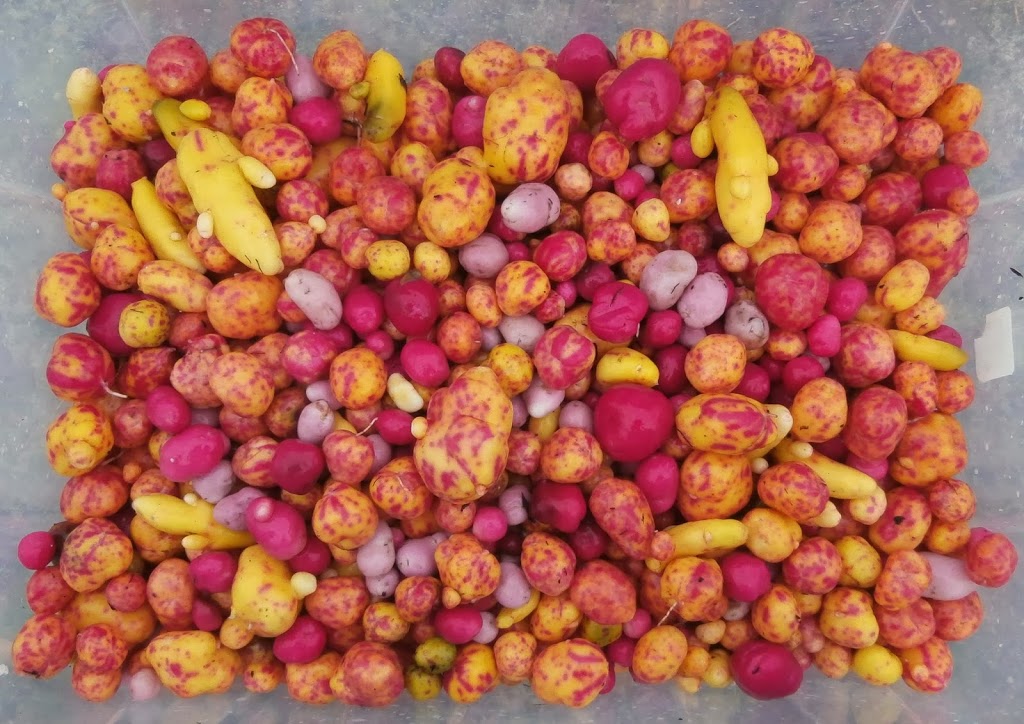 Ulluco is an easy subject for photography – it does all the work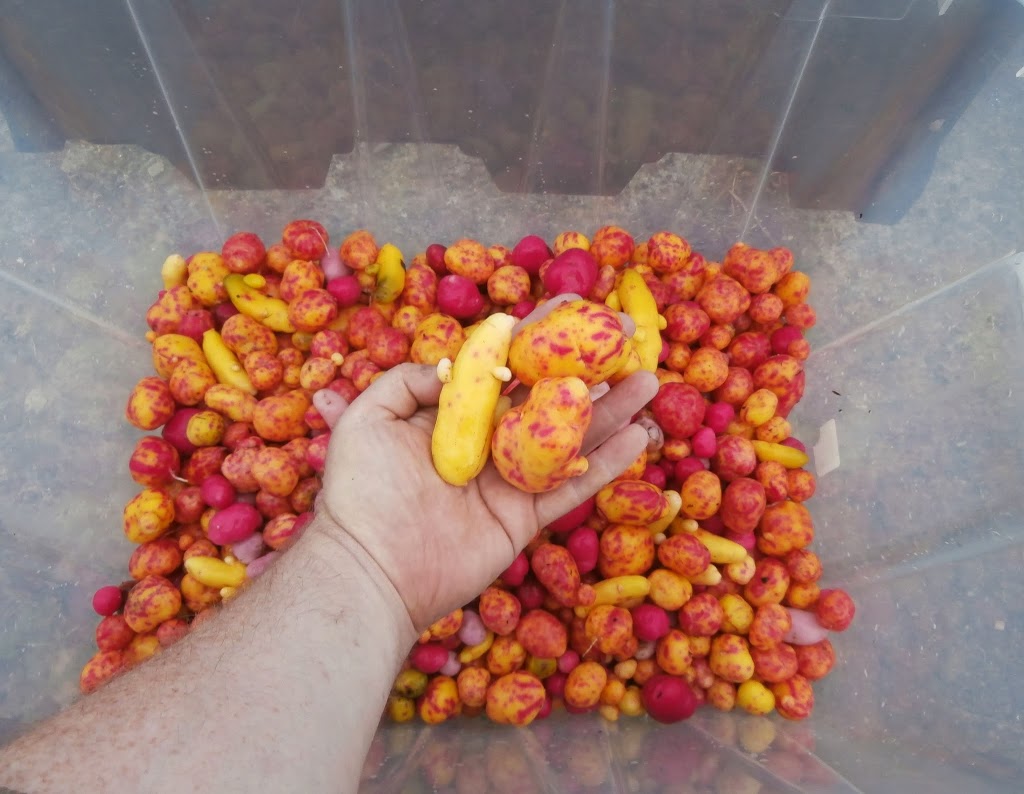 We got a lot of good sized tubers this year – very good for plants grown outside the Andes
Several of the pictured ulluco varieties are available in our seed shop.